컴백 임박 샤이니, 온유 티저 이미지 공개!
멤버별 티저 이미지 연일 화제!
새 미니 앨범 '셜록(Sherlock)'으로 컴백하는 샤이니가 민호, 태민에 이어 리더 온유의 티저 이미지를 공개 했다.
10일(금일) 샤이니 공식 홈페이지(http://shinee.smtown.com)를 통해 공개된 티저 이미지 속 온유는 아련한 분위기로 색다른 매력을 선사해 시선을 사로잡는다.
또한 지난 8일부터 새 앨범 콘셉트에 맞춰 파격 변신한 멤버별 티저 이미지가 순차적으로 오픈 될수록 샤이니의 컴백을 기다려온 팬들의 기대감도 더욱 증폭되며 연일 화제를 모으고 있는 상황.
더불어 샤이니의 컴백 소식이 알려지자 각종 포털 사이트 게시판에는 새 미니 앨범에 대한 기대감과 궁금증을 나타내는 네티즌들과 팬들의 게시물이 폭주하는 등 뜨거운 반응을 얻고 있어, 샤이니에 대한 높은 관심을 실감케 했다.
한편, 샤이니는 오는 21일 네 번째 미니 앨범 '셜록(Sherlock)'을 발표, 새로운 음악과 화려한 퍼포먼스로 다시 한 번 가요계 돌풍을 예고하고 있다.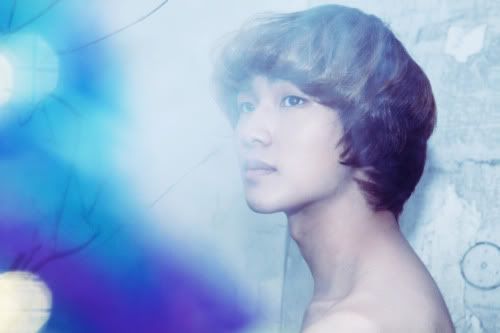 SHINee, who will make a comeback with the new mini album 'Sherlock,' released the teaser image of Onew following Minho and Taemin.
In the teaser image released through the official website (http://shinee.smtown.com) on the 10th (today), Onew presented unique charms with dim atmosphere.
Also, SHINee has been making massive headlines by sequentially releasing teaser images of members, who made an extreme makeover.
Moreover, fans and netizens are showing their great expectation and curiosity about the new mini album by posting and writing lots of messages on various portal websites so it shows their high interest in SHINee.
Meanwhile, SHINee will release the 4th mini album 'Sherlock' on the 21st and it is predicted that SHINee will cause a sensation in the music industry with new music and fancy performance.